Written by Olivia B.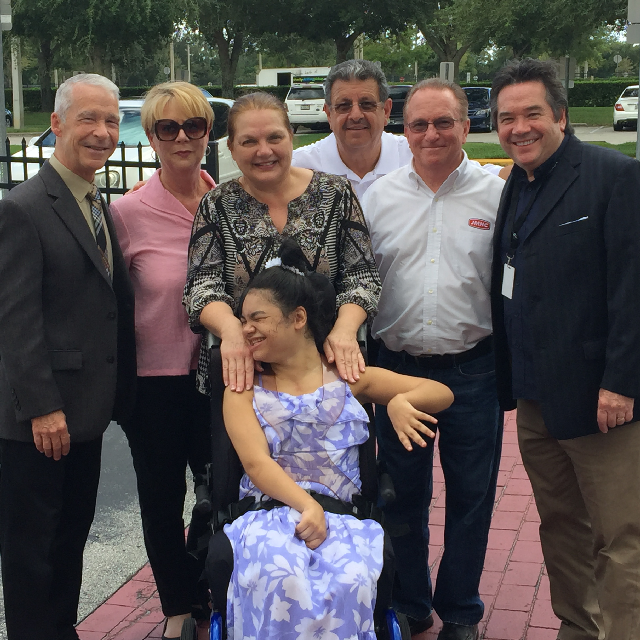 It was a party in Northland at Longwood's foyer as people gathered around a family on the brink of a life-changing moment. A young woman named Karmann sat, dressed in her Sunday best, in a large wheelchair. She let out peals of laughter every few minutes, drawing smiles from her mother, Christina, and sister, Kayla.
The family was awaiting the arrival of a wheelchair-accessible van, a gift from the joint efforts of the Michael Spano Foundation and various Northlanders and distributed churches.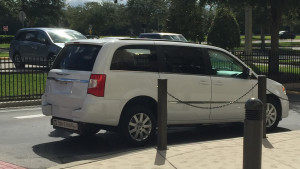 "People don't realize how limiting it can be to load over 150 pounds into and out of the car every time we go somewhere," Christina explained. "When people help me transfer Karmann and the wheelchair into our car, they ask, 'How do you do this every day?'"

Sharon and Ralph Spano, founders of the Michael Spano Foundation – named in memory of their late son – know all too well that Christina's story is common among families with members with disabilities. Since the passing of their son, the Spanos have channeled donations given to the foundation to families like Karmann's for the purposes of helping make their lives a little bit easier.
Karmann and her family began attending Northland two years ago after Karmann participated in Joy Prom, a formal event hosted by Northland's Student Ministries for people with disabilities. Christina and Karmann then got involved with a distributed church that meets Sunday mornings at Northland, which includes a weekly Bible study for individuals with and without disabilities, as well as monthly worship and social connection opportunities.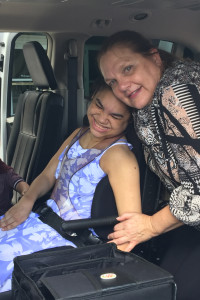 As the van pulled up in front of Northland, those who had gathered to celebrate watched and cheered as Christina and Kayla helped Karmann wheel into it for the first time. Pastor Hunter offered a prayer over the family, and thanks were given for the power of a community that cares for its members.
"It's hard for me to get my mind around this," said Christina as she stared at the van. "I'm really in disbelief still."